Odysseus Data Services, Inc. joins PIONEER study-a-thon effort as sponsoring partner
Posted on

June 18, 2021

in News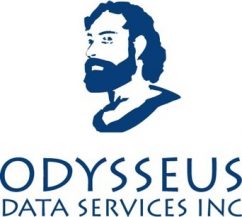 Odysseus will join forces with PIONEER, EHDEN and OHDSI to progress the ongoing PIONEER Study-a-thon. The study-a-thon is investigating the natural history and outcomes of prostate cancer patients managed with watchful waiting. A conservative management option for prostate cancer patients with a life expectancy of less than 10 years at time of diagnosis. The patient's disease is 'watched' for development of local or systemic progression until they require palliative treatment (care that makes a disease or its symptoms less severe or unpleasant but without removing the cause), with the intention being to maintain quality of life.
Building on the experience of the OHDSI COVID-19 study-a-thon in 2020 and prior EHDEN study-a-thons the PIONEER study-a-thon began on the 8th of March. During the 5-day event the Study Execution Team developed the code to run federated analyses for clinical characterisation and to compile results in an easy-to-install R package. However, in order to bring together aggregated results from across the wide spectrum of federated data providers this code needs to be debugged and adapted as needed to match the requirements of the different data providers and to reflect changes in the research question. Odysseus will support PIONEER in the continued development and deployment of the final study-a-thon analytics R-package across the studies numerous federated data nodes. An undertaking that fits well with Odysseus' overarching company aim to provide data and tools for standardised systematic analytics of observational data at scale to answer the most important questions in healthcare.
"Odysseus is a long-term and active OHDSI community contributor and a key technology member in the EHDEN consortium. PIONEER and Odysseus share common values in promoting and conducting open research. We're excited to support this great collaborative effort," said Gregory Klebanov, Chief Technical Officer at Odysseus.
Through this exciting collaboration with Odysseus the PIONEER Study-a-thon hopes to achieve its aim to assess selection criteria and long-term outcomes of prostate cancer patients on watchful waiting by using an international network of real-world data spanning the years watchful waiting has been a recognised prostate cancer management approach. PIONEER's overarching objective is for the real-world evidence gained from the study-a-thon to be implemented in clinical practice through its inclusion in clinical practice guidelines. Ultimately, enabling improved clinician-patient shared decision making and prostate cancer care for patients.
For more information on Odysseus Data Services, Inc visit their website and LinkedIn page.