Welcome! PIONEER News Flash – Lantheus joins the PIONEER Big Data consortium to strengthen the AI enabled PSMA imaging biomarker.
Posted on

October 6, 2023

in News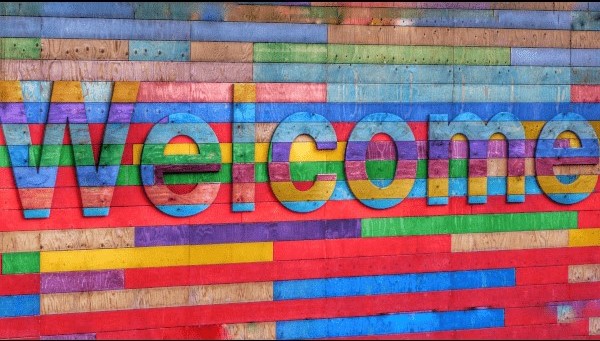 PIONEER – The European Network of Excellence for Big Data in Prostate Cancer – welcomes Lantheus as a new external data and technology provider to the consortium!
PIONEER (Prostate Cancer DIagnOsis and TreatmeNt Enhancement through the Power of Big Data in EuRope), led by the European Association of Urology (project Coordinator) and Bayer AG (private leader) is a European Network of Excellence for Big Data in Prostate Cancer, consisting of 34 private and public stakeholders in prostate cancer research and clinical care from across 9 countries. Consortium members are drawn from academic institutions, European organisations, patient advocacy groups, clinicians, and pharmaceutical companies, as well as regulatory agencies, experts in legal data management, economics and ethics, and information and technology specialists.
Through unlocking the potential of Big Data and the generation of Real-World Evidence, PIONEER aims to change the prostate cancer landscape to improve the health and social care received by all prostate cancer patients and their families.
Lantheus, the leading radiopharmaceutical-focused company, is the global leader in Artificial Intelligence (AI) Technology for standardization and reproducible quantitative assessment of PSMA (Prostate-Specific Membrane Antigen) PET (positron emission tomography). PYLARIFY AI™, developed by Lantheus, is the only FDA cleared application1 for AI-enabled standardized, reproducible and quantitative assessment of PSMA PET/CT scans, including PYLARIFY® (piflufolastat F18) scans. Standardized PSMA PET reporting provides consistent and precise disease burden quantification in support of patient management and tracking over time.2,3,4
Dr. Susan Evans Axelsson, PIONEER project leader and Medical Advisor at Bayer AB:
"As the EFPIA lead of the PIONEER consortium, I speak for us all when I welcome this new partnership with Lantheus. Their rich imaging data will undoubtably help to answer important questions related to prostate cancer patients' care and outcomes. In addition to enriching the PIONEER platform with PSMA PET datasets and specialized expertise, this collaboration with Lantheus also opens the possibility for new collaborations with the consortium partners even beyond PIONEER."
Big Data has the potential to have a transformative effect across a broad spectrum of areas including healthcare systems, patient stratification and disease treatment, trial and product design, and most importantly, patient use of medicines. Lantheus has one of the largest curated and contextualized PSMA PET/CT data series in Digital Imaging and Communications in Medicine (DICOM) format. The combined datasets and resources of Lantheus and PIONEER, will be aimed to validate the clinical utility of PYLARIFY AI™ enabled PSMA biomarker to diagnose, treat and monitor prostate cancer patients.
"As a leader in fields of prostate cancer and AI, we are thrilled to collaborate with the PIONEER Consortium to unlock the potential of Big Data to improve the diagnosis and treatment of prostate cancer, leveraging our AI technology," said Etienne Montagut, Chief Business Officer at Lantheus. "Together with Bayer, and all of our partners, we are poised to usher in a new era of innovation empowered by deep learning, with the goal of enhancing patient outcomes."
Anders Bjartell, Prof in Urology,  academic co-lead in PIONEER
"A warm welcome also on behalf of the academic partners in PIONEER! The image data contribution from Lantheus and the AI technology are extremely valuable and important to us, as it opens up new possibilities to answer questions related to the additive clinical value of imaging in clinical decision making. We have worked together with Aseem Anand, VP at Lantheus, on some ground breaking research on AI enabled biomarkers in Prostate Cancer, and we are excited to expand and scale the collaboration within PIONEER."
About Lantheus
With more than 65 years of experience in delivering life-changing science, Lantheus is committed to improving patient outcomes through diagnostics, radiotherapeutics and artificial intelligence solutions that enable clinicians to Find, Fight and Follow disease. Lantheus is headquartered in Massachusetts and has offices in New Jersey, Canada and Sweden. For more information, visit www.lantheus.com.