PIONEER publishes Core Outcome Sets for Prostate Cancer
Posted on

February 17, 2022

in News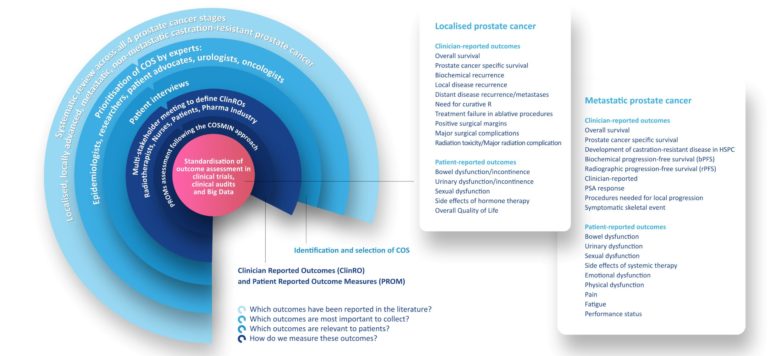 PIONEER: The International Network of Excellence for Big Data in Prostate Cancer announces the release of their core outcome sets for localised, locally advanced, metastatic and non-metastatic castration resistant prostate cancer.
The PIONEER Core Outcome Sets (COS) for Localised, Locally Advanced, Metastatic, and Non-metastatic Castration-resistant Prostate Cancer are the result of a methodological rigorous systematic review and consensus finding process with a diverse range of prostate cancer stakeholders including clinicians, nurses, researchers, industry partners and most importantly patients.
The PIONEER Prostate Cancer COSs have also been endorsed by the European Association of Urology, Europe's leading medical authority on urological practice, research, and education. A reflection on the importance of COS for the advancement of clinical practice.
The PIONEER Prostate Cancer COSs are a continually evolving resource. They represent a minimum set of outcomes, which can be amended with defendable justification, depending on clinical setting and changes in the treatment landscape. Therefore, we would highly encourage everybody to start measuring these outcomes to improve treatment and care for prostate cancer patients.
Read the full press release here: Press release PIONEER Core Outcome Sets