Call to action: PIONEER Patient Related Outcome Measures
Posted on

August 12, 2021

in News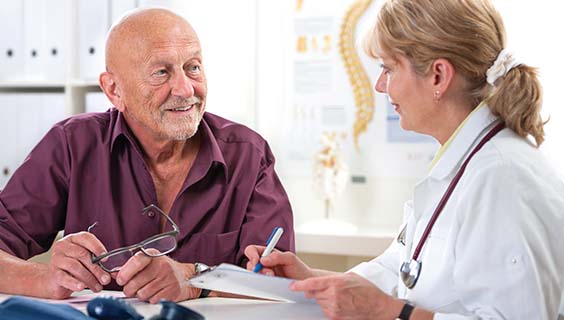 Prostate Cancer (PCa) is characterised by a relatively long natural history, where a substantial proportion of PCa patients die from causes other than the disease itself. As a result of this there is an increasing awareness of the importance of measuring treatment-related side effects as well as Health-Related Quality of Life (HRQoL) using Patient-Reported Outcome Measures (PROMs). This is essential when considering that cancer patients have the possibility of trading HRQoL for length of life.
Patient-reported outcome measures (PROMs) ask patients to assess elements of their own health, quality of life, and functioning. The resulting data can be used to show how healthcare interventions and treatments affect these aspects of a person's day-to-day life.
Evidence to support the use of PROMs to improve the quality of care received by patients is growing, supported by the realisation that patients are the best judges of the impact of their treatment on their pain, function, symptoms and quality of life. For clinicians PROMs are a valuable support tool for shared decision making with a patient-centred focus. However, it is important to use valid, reliable and appropriate instruments when selecting PROMs that also minimise the burden placed on patients and healthcare workers for data collection.
Within PIONEER we are actively working to assess the validity of PROMs currently used for assessing different domains (i.e., urinary, sexual, and bowel function) and quality of life in patients with PCa. One of PIONEER's overarching goals is to develop standard core outcome sets (COSs) and PROMs, to guide the selection of the most appropriate COSs and PROMs to use for assessment of outcomes in patients with PCa in routine care and research.
To achieve this goal we would like to begin by identifying which PROMs are used in daily clinical practice, and to identify potential new data holders and collaborators. Do you have PCa PROMs data? Are you interested in joining the PIONEER initiative? Then please take our short 3 minute survey.