Upcoming Virtual PIONEER Hackathon & General Assembly
Posted on

April 14, 2020

in News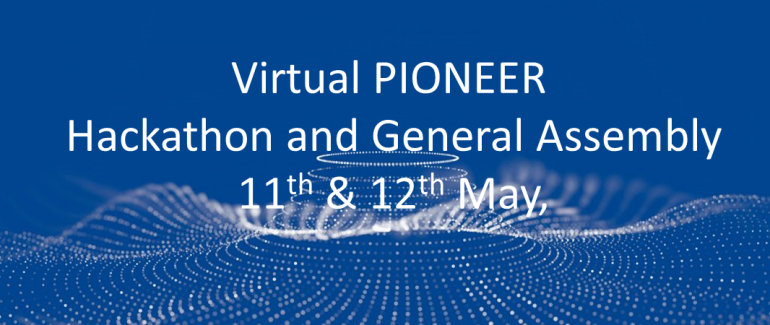 The COVID-19 pandemic is unlike anything seen before by modern healthcare professionals, scientists, patients and society in general. As of 14/4/20 there are 1,933,800 confirmed cases globally in 210 countries and 120,434 deaths¹. Given the necessary restrictions now placed on our daily lives, we have had to adapt our working practices. The same applies within PIONEER starting with our upcoming Virtual Hackathon on the 11th of May.
The hackathon is aimed at data analysts, data experts, creative people and domain experts (e.g. clinicians) participating in PIONEER or other related initiatives.
The goal of the hackathon is to demonstrate the full potential of what we are building in PIONEER by spending the day with data and domain experts to:
Explore the PIONEER datasets with the ODHSI ATLAS toolbox.
Produce preliminary analyses using SAS Advanced Analytics, ATLAS and additional R functionalities.
Set goals for future data analyses.
At the end of the day, we aim for attendees to have a clear idea of the PIONEER resources, data platform, analytics and visualisation capabilities. To register for the hackathon follow the link.
The hackathon will be followed by PIONEER Virtual General Assembly meeting on Tuesday the 12th of May. Stay tuned to @ProstatePioneer for all the latest updates from both meetings.
Worldometer COVID-19 Data. https://www.worldometers.info/coronavirus/2020.