IMI/BD4BO Collaboration at BioDataWorld 2019
Posted on

January 15, 2020

in News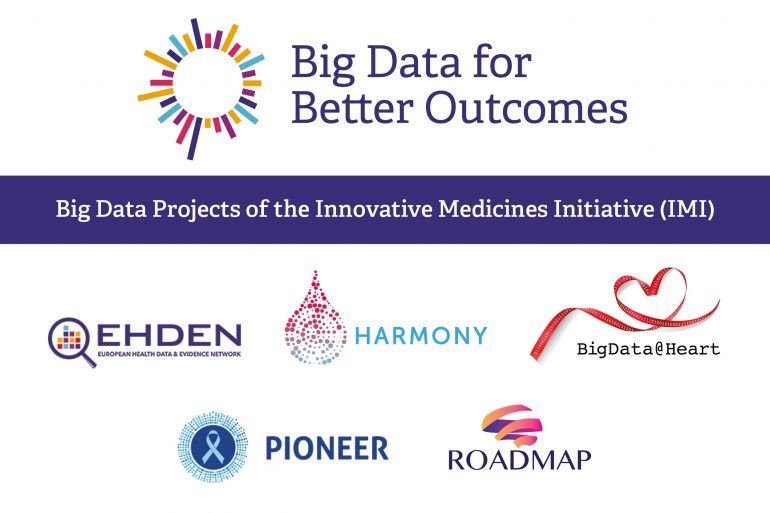 BioDataWorld 2019 is one of the year's top real-world data events with over 2000 attendees from 28 countries. During this year's event BD4BO project teams EHDEN, HARMONY, BigData@Heart, PIONEER and ROADMAP joined forces to raise awareness about their individual disease-specific projects and the BD4BO project as a whole.
Day 1 included two roundtables:
The first one discussed the pros and cons of the different IMI project approaches including: central vs. federated network; FAIR principles; and open source architectures and tool development. The second session explored the need for data communities in Europe including: how to best address European health priorities and new clinical innovations; the EU Common digital market; and how integrated European research will meet the needs for real-world data in a global environment.
Day 2 was about connections:
Firstly, a lunchtime panel discussion – 'Connecting data communities with clinical research communities'. The event then wrapped up with the IMI Showcase: 'Connecting the dots to benefit patients: Seven large-scale Big Data Public-Private Partnership'. After an introduction by the IMI, each of the projects presented themselves, shared challenges and how they are addressing them. Followed up by a dynamic discussion with the audience.
To hear insights from the IMI and BD4BO project teams on a range to topics watch the event videos on EHDEN's website. In particular, PIONEER's Anders Bjartell along with others discusses the impact the BD4BO project will have on patients.