PIONEER Ethics Advisory Board
Prof. Federico de Montalvo Jääskeläinen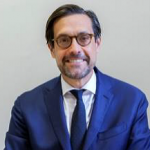 Associate Professor of Constitutional Law, Faculty of Law (ICADE), Universidad Pontificia Comillas. Director of the Centre for Ley Innovation, CID-ICADE. Chair of the Spanish Bioethics Committee. Member of the International Bioethics Committee (IBC), UNESCO. The UNESCO IBC is the only committee of Bioethics at a global level, composed of thirty-six experts responsible for issuing opinions on current bioethical issues under the Universal Declarations on the Human Genome and Human Rights, and on Bioethics and Human Rights. Among the latest reports that have been published, and in which Prof. Montalvo has participated, are Big Data and Health, the Bioethical Response to the Refugee Crisis and the Update on the Reflection on the Human Genome. He is the current president of the Bioethics Committee of Spain which he initially joined in January 2013.
Prof. Bartha Maria Knoppers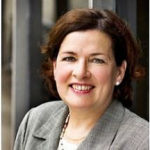 Director of the Centre of Genomics and Policy, Faculty of Medicine, Human Genetics, McGill University. She also holds the Canada Research Chair in Law and Medicine (Tier 1, since 2001). She is the founder of the Population Project in Genomics (P3G) and CARTaGENE Quebec's population biobank. Chair of the Ethics Working Party of the International Stem Cell Forum (2005- ); Co-Chair of the Sampling/ELSI Committee of the 1000 Genomes Project (2007-2014); Scientific Steering Committee Member of the International Cancer Genome Consortium (2009- ); Co-Chair, Regulatory and Ethics Working Group and Member, Steering Committee of the Global Alliance for Genomics and Health
PIONEER Scientific Advisory Board
Prof. Mani Menon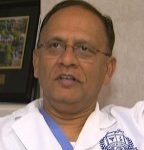 Professor of Oncology, and founding Director of the Vattikuti Urology Institute at the Henry Ford Health System, where he established the first cancer-oriented robotics program in the world. The robotic approach that Dr. Menon developed, the Vattikuti Institute Prostatectomy (VIP), revolutionized the field of Urology, and has become the gold standard for the surgical treatment of prostate cancer. The enhanced nerve-sparing technique developed by Dr. Menon, the "Veil of Aphrodite," has dramatically improved erectile function outcomes following radical prostatectomy.
Prof. James Catto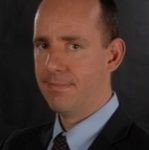 Professor in Urological Surgery at the University of Sheffield and an Honorary Consultant Urological Surgeon at Sheffield Teaching Hospitals NHS Trust. He holds post as Honorary Senior Clinical Research fellow at the University of Oxford. Editor in Chief of European Urology. Research interest is the translational application of molecular biology to urological malignancies, in particular bladder and prostate cancer.
Prof, Bertrand Tombol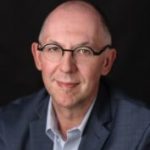 Chairman of the Division of Urology and Professor of Urology at the Université catholique de Louvain (UCL), Cliniques universitaires Saint-Luc, Brussels. His primary clinical interest is the treatment of advanced stages of prostate cancer, and particularly hormonal treatment and development of new biological agents. He is heading the uro-oncology division at UCL where he is coordinating several trials in this research area.
Prof. Anthony Zietman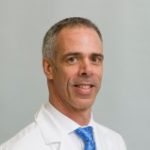 Jenot and William Shipley Professor of Radiation Oncology at Harvard Medical School, President of the American Society for Radiation Oncology (ASTRO), and a trustee of the American Board of Radiology. His particular research interests are in the specific roles of active surveillance, brachytherapy, hormone therapy, and proton beam therapy in the treatment of prostate cancer. He also has a long-standing interest in the organ-sparing management of bladder cancer.
Prof. Maria DeSantis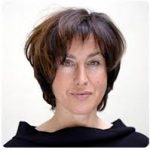 Medical oncologist and Chair of the Section for Interdisciplinary Genito-Urinary Cancer Medicine at the Charité Medical University Hospital, Berlin, Germany. Dr De Santis is a member of several international scientific committees, including the European Society of Medical Oncology, the European Association of Urology, the European Cancer Organization, and the German Society for Hematology and Oncology. She also served as a scientific committee member of the American Society of Clinical Oncology for a 3 year term. She has authored multiple peer-reviewed articles in genito-urinary cancer medicine.
Dr.  Mark Rubin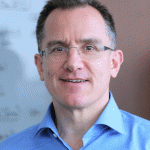 Director DBMR, University of Bern and is a recognised world leader in the area of prostate cancer genomics and pathology. He is a board-certified pathologist with expertise in prostate cancer pathology and the translation of novel findings to clinical investigations. Dr. Rubin has more than 15 years' experience in biomarker discovery and characterisation and is also the founding Director of the recently established Englander Institute for Precision Medicine.
Prof. Marta Trapero-Bertran

Associate Professor Department of Economics and Social Sciences, International University of Catalonia (UIC). Research Fellow at Universitat Pompeu Fabra (UPF) and Universidad Castilla-La Mancha (UCLM). Her main research interests include modelling techniques for economic evaluation, transmission of lifestyle behaviour, and incorporation of external effects into economic evaluation. Former President of the Spanish Association of Health Economics (AES)
Dr. Mark Buzza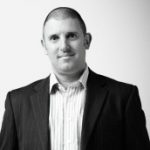 Head of Clinical Research Programs at the Victorian Comprehensive Cancer Centre (VCCC).  The VCCC is an Alliance of 10 leading research, academic and clinical organisations working together to transform cancer outcomes and patient care.  Before joining VCCC Mark was the Global Director of Prostate Cancer Biomedical Research Programs at Movember. In this role Mark had responsibility for developing and delivering the Movember Prostate Cancer Biomedical Research Program portfolio strategy.  Before joining Movember, Mark led numerous global pre-clinical and clinical drug development programs within biotech and big pharma and also led diverse cross-functional teams in the not-for-profit and health services sectors across a range of therapeutic areas.
Dr. Christopher P. Evans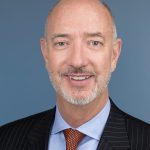 Professor and chair of the Department of Urologic Surgery at University of California, Davis School of Medicine and a member of the UC Davis Cancer Center. He came to UC Davis in 1997 at which time he was also Director of Urology Research. In 2006, Dr. Evans became Department Chair, and in 2010 he became Chair of the UC Davis Medical Group Practice Management Board.  Dr. Evans' research laboratory focuses on prostate cancer; specifically, mechanisms signaling the androgen receptor to activate prostate cancer growth and progression following castration and mechanisms of drug resistance. Dr. Evans is Past President of the Society of Urologic Oncology and Past Chair of the ASCO-GU Steering Committee. He is also an elected member of the American Association of Genitourinary Surgeons.