Consortium
The PIONEER consortium was established in January 2018 and will run for a period of 5 years. We are determined to empower meaningful improvement, through the utilisation of Big Data  technologies, in:
clinical practice;
prostate cancer disease-related outcomes both clinical- and patient-specific; and
health-economic outcomes across the European healthcare landscape.
PIONEER brings together 32 key stakeholders in prostate cancer research and clinical care from across 9 countries. Consortium members are drawn from academic institutions, European organisations, patient advocacy groups, clinicians, and pharmaceutical companies, as well as regulatory agencies, experts in legal data management, economics and ethics, and information and technology specialists.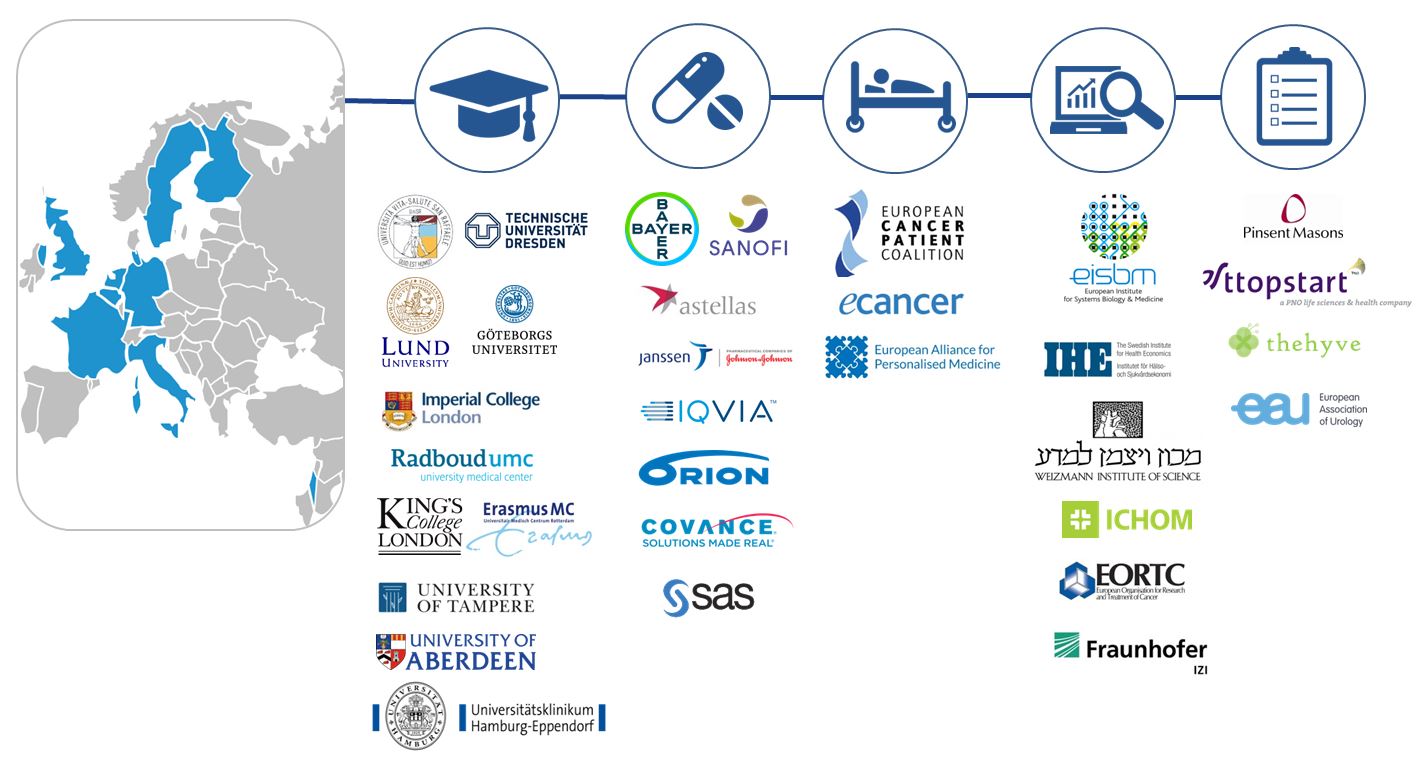 PIONEER is funded through the Innovative Medicines Initiative 2 (IMI2) Joint Undertaking and is listed under grant agreement No. 777492. This Joint Undertaking receives support from the European Union's Horizon 2020 Research and Innovation Programme and the European Federation of Pharmaceutical Industries and Associations (EFPIA). IMI2 supports collaborative research projects and builds networks of industrial and academic experts in order to boost pharmaceutical innovation in Europe.